If you love fantastic offers, you will love SuperLenny. It easily holds the envied reputation for being home to the most incredible offers. With the unveiling of the spectacular "ride like a legend" offer, they undisputedly prove the claims true. This awesome offer that runs from the 2nd to the 31st October, is guaranteed to make one lucky customer walk away as the proud owner of a brand new motorbike. It also so happens that this motorbike is not an ordinary one but a sizzling hot Harley, every motorbike lover's dream. Fortunately, this beast could be yours because the offer is open to everyone.
Join the promotion at SuperLenny Casino
S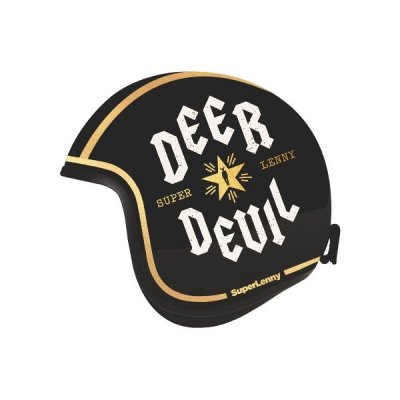 o, are you wondering how to take part in the promo? Well, it's simple, and all there is to it are three easy steps. The first step is to enrol into the competition by simply clicking the opt-in button in their website. The next is just as simple make a deposit of at least £10 remembering that every £10 you wager is equivalent to one point in the competition. The final step is to start playing. Fortunately, you can play any of the games you delight in because Super Lenny isn't tying you down to any. You get a pick between some amazing candidates like the state of the art slot games, table games and even live casino.
As it is ultimately a competition, SuperLenny is using a simple strategy to identify the winner. The ultimate winner is the person with the most points. It follows that your winning strategy can only be one: to accumulate as many points as you can. To ensure you know your competition and rank, they have included a leaderboard where you can see your performance in comparison to others.
Casino
Free spins
Rating
Play now

£150 BONUS
160 FREE SPINS

4.6/5

 
Cash prizes, Super Spins and free spins at SuperLenny
However, with all the intense competition you will face in the pursuit of Harley, it is easy to give up but do not cower that easy. Take heart and keep playing even when number one feels elusive. Just because you do not get Harley doesn't mean you will not get anything for being in the top 50. There are cash prizes for being in the top five. If you end up second you walk away with a neat £4000. The third, fourth and fifth players get £2000, £500 and £100 respectively.
Furthermore as stated earlier, there are prizes for all positions until 50. For landing in any position 6 up to 10, you will get 500 BUX. If you end up anywhere between the 11th and 20th position, you get 250 BUX. The 21st to 35th players get 20 Super Spins on Motörhead and the rest earn 50 free Spins on Motörhead. It really doesn't get better than this. It also won't take a long time before they pronounce you the winner if you emerge among the top 50. You should expect to be contacted by phone or email the following day, so you'll definitely start your November in style.
---
Other posts